Cheap flights to Lanzarote, compare Offers
Find cheap flights to Lanzarote on the eLandFly flight search engine. Compare flight offers to Lanzarote, book your flight tickets at the best price.
How to find cheap flights to Lanzarote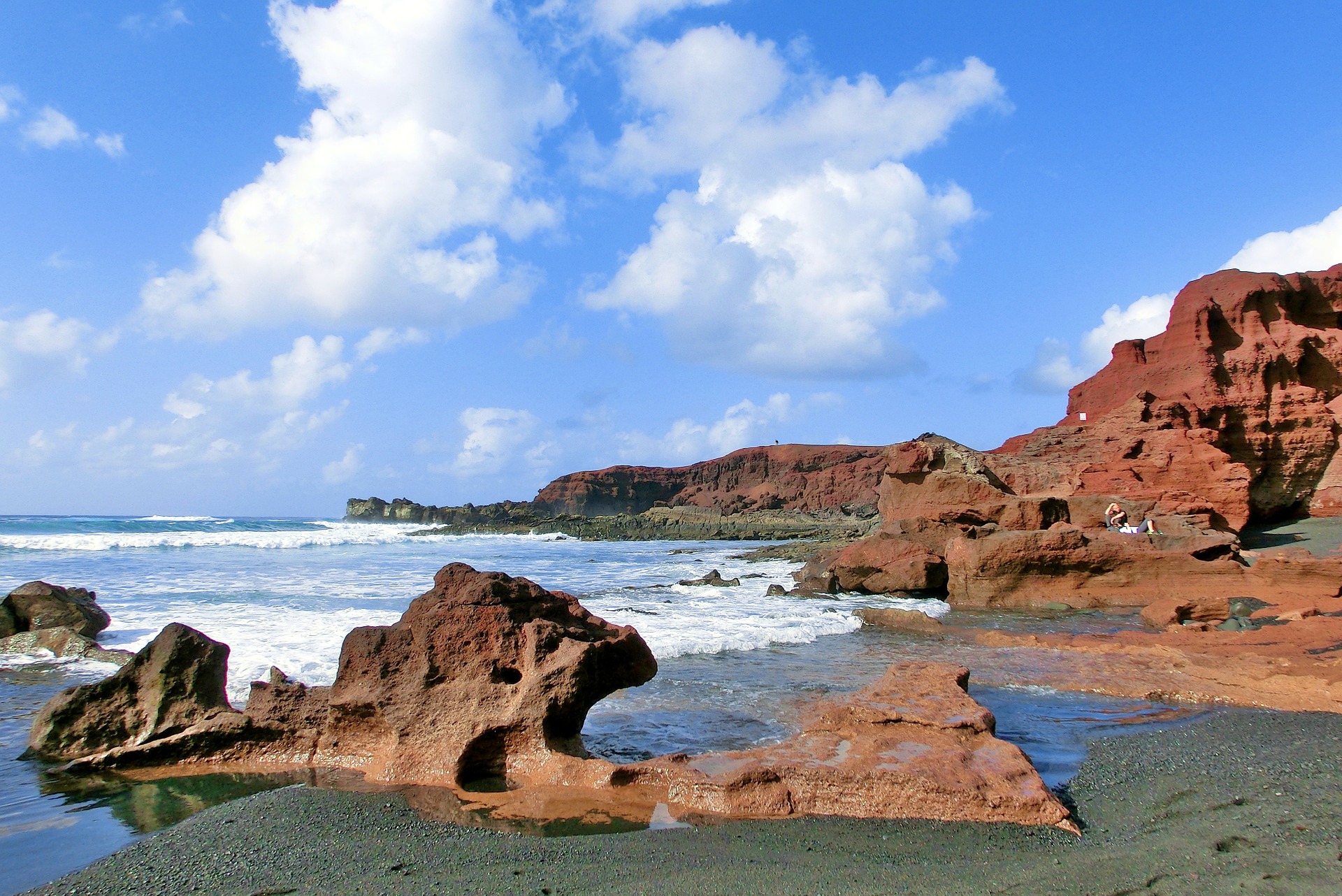 Lanzarote is a Spanish island in the Atlantic Ocean, part of the Canary Islands. Known for its volcanic landscape and golden sand beaches, the island offers a unique experience for visitors. The Timanfaya National Park and the city of Arrecife are two of its main tourist attractions. Lanzarote is a popular destination for those looking to enjoy nature, culture and historical heritage.
eLandFly will help you search and compare cheap flights to Lanzarote in just a few seconds. Find the lowest prices for your plane ticket and book the option that best suits your needs. Remember to be flexible with your travel dates and look for last-minute flights, so you will be more likely to find good deals on flights to Lanzarote.
When is the best time to book cheap flights to Lanzarote?
The best time to book cheap flights to Lanzarote depends on several factors, such as the season in which you want to travel, the demand for flights and how far in advance you book.
Here are some "Tips" to find the best deals on cheap flights to Lanzarote:
Book in advance to get the best prices, we suggest you book 4 or 6 weeks in advance, you can save up to 20% of the price.
Be flexible with the dates of your trip. Flying one day early or returning two days later can drop the price considerably.
Avoid high seasons, it is possible that prices during these seasons are higher. If you travel during the low season, you will be more likely to find good deals on flights to Lanzarote.
Download our APP and use the "If the price drops" tool, we will notify you by email and a notification if we detect that the price has dropped for that flight.
Which airlines fly to Lanzarote
The airlines Binter Canarias, Air Europa, Iberia and Vueling Airlines usually operate routes to or from Lanzarote. These airlines offer a total of up to 15 daily routes, connecting the airport with Gran Canaria, Seville, Barcelona, ​​Madrid or Bilbao. Some of these routes usually have great deals on flights to Lanzarote, eLandFly users have found cheap plane tickets to Lanzarote for as little as 45.00€.
When to travel to Lanzarote
Lanzarote is an island that can be visited at any time of the year due to its subtropical climate, with warm temperatures throughout the year and an average of 300 sunny days a year. However, there are some considerations that could influence the choice of the date of your trip. If you are looking for milder temperatures and fewer tourists, the months of spring (March and April) and autumn (October and November) are good options. On the other hand, if you are looking to enjoy the beaches and the sea, the summer months (June, July and August) are ideal, since the water temperatures are warmer and there is a greater offer of water activities.
Our recommendation is to book your flight to Lanzarote during the months of May, June and September, since the temperatures are magnificent and there are fewer tourists. Although if you travel during the months of May and January you will find very good deals on flights to Lanzarote.
Airports in Lanzarote
Lanzarote (IATA: ACE)
Aeropuerto de Lanzarote, Arrecife Ciudad, s/n, 35500 Arrefice, Las Palmas
The César Manrique-Lanzarote Airport (IATA: ACE), is located 5 km from Arrecife. Traditionally it has had an important traffic, currently most of the traffic is regular and international.
To get from Lanzarote airport to the city center there are several transport options:
Bus: The public transport company "Arrecife Bus" offers a direct line from the airport to the capital, Arrecife. Travel time is about 15-20 minutes and the ticket price is about €1.4.

Taxi: Taxis are available at the airport rank and the journey time to the city center is around 10-15 minutes. The price is approximately €15-2.

Car rental: At Lanzarote airport there are several car rental companies that offer their services. It is a good option if you prefer to move more freely around the island.
Tips to find flights to Lanzarote
May and January are the cheapest to travel to Lanzarote according to our data.
eLandFly compares flights on hundreds of airlines and travel websites to offer you the cheapest airline tickets to Lanzarote. Fill in the form fields and let yourself be surprised.
Our users have found flights to Lanzarote from 45.00€!