Cheap flights to Tirana, find deals
Discover the best deals on cheap flights to Tirana. Find the lowest prices and book your next trip with us. Explore the beauty of Tirana.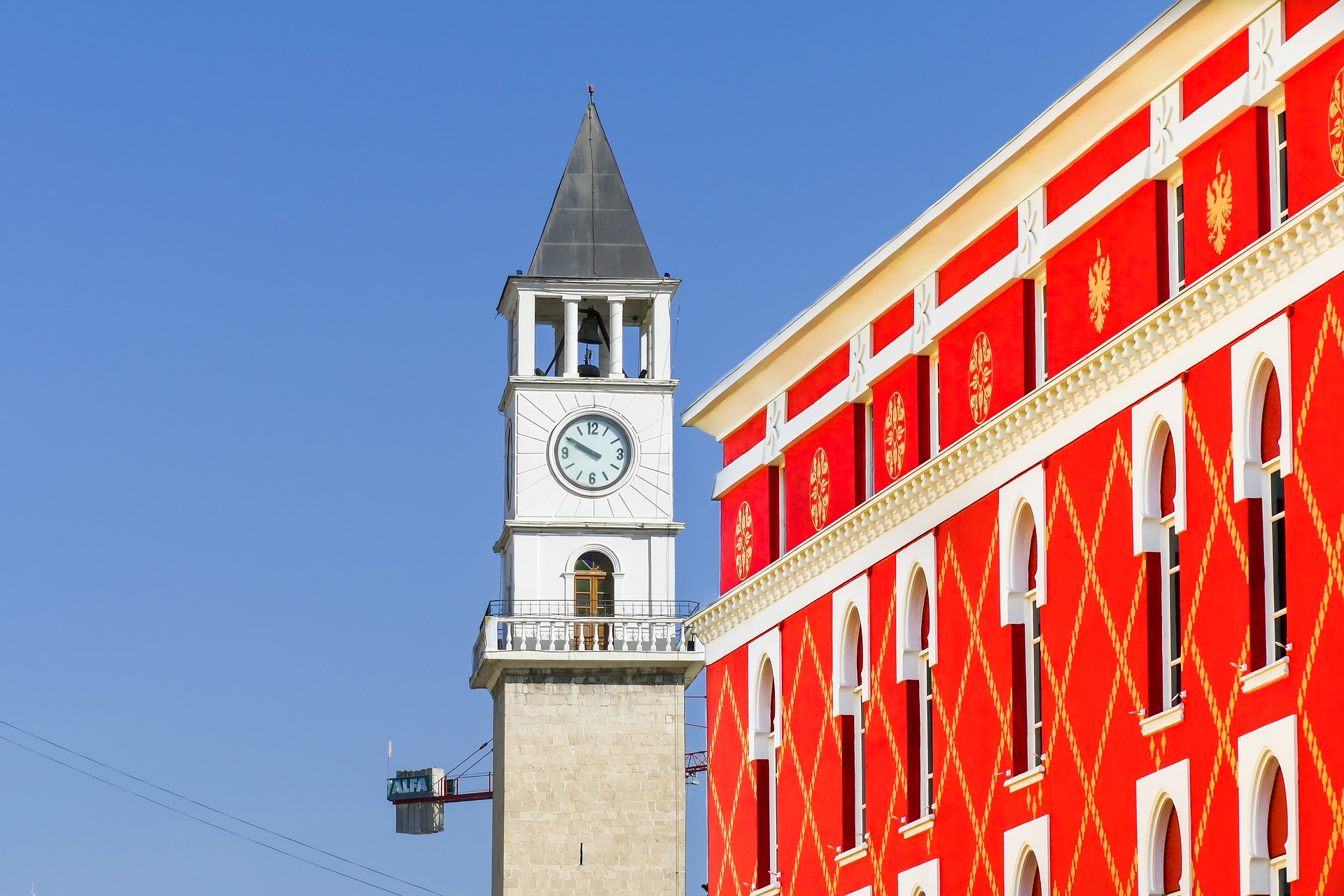 If you are looking for a fascinating destination for your next vacation, look no further: Tirana is the perfect choice. This beautiful Albanian city is full of history, culture and a vibrant art scene that will take your breath away.
But how can you find cheap flights to Tirana? Don't worry! With the help of eLandFly, your search for cheap flights will become an easy and successful experience. This online booking platform offers you a wide selection of flight options at competitive prices.
Whether you are planning a trip with friends, as a couple or solo, eLandFly has the best flight deals to Tirana to suit your needs and budget. You can explore different airlines and compare prices to make sure you get the best deal possible.
Don't miss the opportunity to discover all the treasures Tirana has to offer - book your flight with eLandFly today and get ready for an unforgettable experience in this fascinating city!
Tips to find the best deals on flights to Tirana
To find the best deals on flights to Tirana, it is important to be aware of the promotions and discounts offered by airlines. eLandFly is a reliable platform that allows you to compare prices from different airlines and find the cheapest flights available.
Another important tip is to be flexible in your travel dates. Flight prices can vary considerably depending on the day and time you choose to fly. If you have the flexibility to adjust your dates, you can take advantage of lower fares and get a better price on your ticket.
In addition, we recommend you book early. Prices tend to go up as you get closer to your travel date, so booking well in advance can help you save money.
Don't forget to keep an eye out for special offers or exclusive promotions for flights to Tirana. Sign up for newsletters or follow eLandFly's social media to stay on top of any additional discounts available.
In summary, to find the best deals on flights to Tirana with eLandFly, keep an eye on promotions, be flexible on your travel dates, book early and take advantage of any special offers that may be available - get ready to enjoy an unforgettable experience in this charming Albanian city!
Explore different airlines and routes to get the best prices.
The airlines that fly to Tirana are: Wizz Air Malta, Ryanair, Air Serbia and Lufthansa. Some of these routes often have great deals on flights to Tirana, eLandFly users have found cheap airline tickets to Tirana for as low as 20.00Lek.
Take advantage of special promotions and discounts in low season
Low season is the perfect time to travel, as prices are usually lower and there are fewer crowds of tourists. With eLandFly, you can enjoy this advantage even more, thanks to its exclusive promotions on flights to Tirana.
Whether you want to explore Tirana's rich history and culture or simply relax on its beautiful beaches, you'll find cheap flight options with eLandFly. Whether you're traveling alone or in a group, eLandFly has deals for all types of travelers.
Our recommendation is to book your flight to Menorca during the months of March, May, September and October, since temperatures are great and there are fewer tourists. Although if you travel during the months January and August you will find very good deals on flights to Menorca.
Other strategies to save on your flight tickets to Tirana
We offer flexible options to suit your needs. You can choose between different dates and flight times, as well as opt for different classes and additional services.
Don't waste any more time searching different websites or waiting for temporary promotions to appear. Trust eLandFly and let us find the cheapest flights to Tirana for you.
Don't miss out on this wonderful city! Book your next trip with us now and discover how you can save money without giving up the quality and comfort you deserve.
Airports in Tirana
Tirana (IATA: TIA)
Ruga Nene Tereza, Rinas 1504, Albania
Tirana International Airport, also known as Mother Teresa International Airport, is the main airport of Albania and is located about 17 kilometers northwest of the city of Tirana. It is a modern airport that has undergone major expansion and renovation in recent years.
Tips to find flights to Tirana
The airlines offering regular flights to Tirana are Wizz Air Malta,
Ryanair
, Air Serbia and Lufthansa
eLandFly compares flights on hundreds of airlines and travel websites to offer you the cheapest airline tickets to Tirana. Fill in the form fields and let yourself be surprised.
Our users have found flights to Tirana from 20.00Lek!
You may also like: