Cheap flights to Malaga, compare Offers
Find cheap flights to Malaga on the eLandFly flight search engine. Compare flight offers to Malaga, book your flight tickets at the best price.
How to find cheap flights to Malaga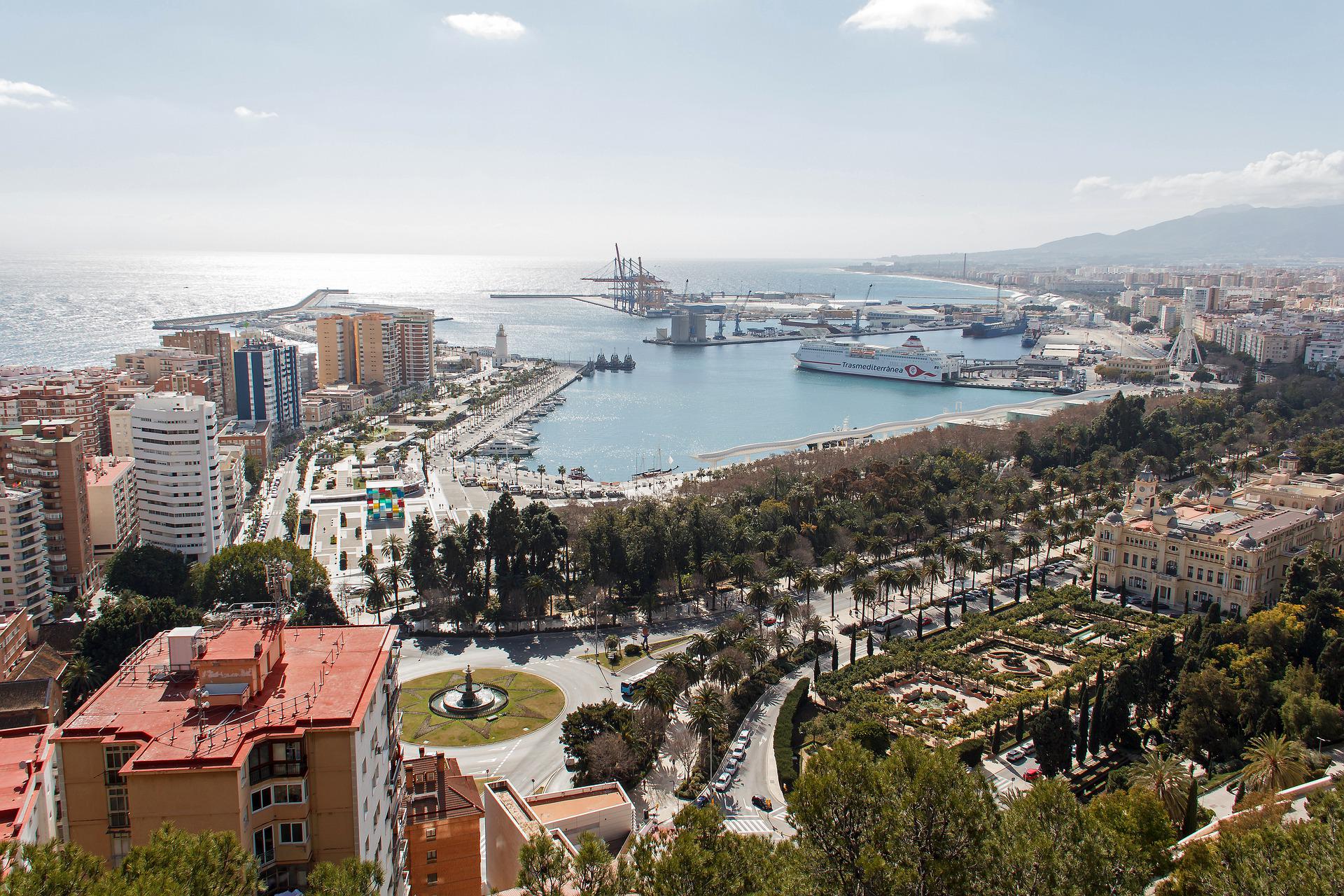 Malaga is a city on the Mediterranean coast of Spain, located in the region of Andalusia. It is known for its rich history, with a mixture of cultures including Roman, Muslim and Christian. The city is a popular tourist destination due to its beaches, warm climate and rich gastronomy. In addition to its tourist attractions, Malaga is also famous for being the birthplace of the artist Pablo Picasso, and has several museums dedicated to his work.
eLandFly will help you search and compare cheap flights to Malaga in just a few seconds. Find the lowest prices for your plane ticket and book the option that best suits your needs. Remember to be flexible with your travel dates and look for last-minute flights, so you will be more likely to find good deals on flights to Malaga.
When is the best time to book cheap flights to Malaga?
The best time to book cheap flights to Malaga depends on several factors, such as the season in which you want to travel, the demand for flights and how far in advance you book.
Here are some "Tips" to find the best deals on cheap flights to Malaga:
Book in advance to get the best prices, we suggest you book 4 or 6 weeks in advance, you can save up to 20% of the price.
Be flexible with the dates of your trip. Flying one day early or returning two days later can drop the price considerably.
Avoid high seasons, it is possible that prices during these seasons are higher. If you travel during the low season, you will be more likely to find good deals on flights to Malaga.
Download our APP and use the "If the price drops" tool, we will notify you by email and a notification if we detect that the price has dropped for that flight.
Which airlines fly to Malaga
The airlines Iberia, Vueling Airlines, Ryanair and Air Europa usually operate routes to or from Malaga. These airlines offer a total of up to 15 daily routes, connecting the airport with Palma de Mallorca, Santiago de Compostela, Madrid, Tenerife or Melilla. Some of these routes usually have great deals on flights to Malaga, eLandFly users have found cheap plane tickets to Malaga for as little as 16.00€.
When to travel to Malaga
Malaga is a popular tourist destination all year round due to its warm and sunny climate. If you are looking for mild temperatures and fewer tourists, the spring (March to May) and autumn (September to November) months are excellent options. If, on the other hand, you prefer warmer temperatures and enjoy the beach and outdoor activities, the summer months (June to August) are ideal. However, bear in mind that this is the busiest season, prices are higher and you may need to book early to ensure you get a good deal on flights to Malaga.
Our recommendation is to book your flight to Malaga during the months of May, June and September, since the temperatures are magnificent and there are fewer tourists. Although if you travel during the months of April and March you will find very good deals on flights to Malaga.
Airports in Malaga
Malaga (IATA: AGP)
Av. del Comandante García Morato, s/n, 29004, Málaga
Malaga Airport (IATA: AGP), located eight kilometers from the city center. In 2019 it reached 19,856,299 passengers and 144,920 take-off and landing operations, figures that place it as the great gateway to the Costa del Sol and Andalusia.
There are several options to get from Malaga airport to the city center:
Bus: Bus line A, also known as "Línea Exprés Aeropuerto", connects the airport with the center of Malaga in about 20 minutes. The bus leaves every 20 minutes from 06:25 to 23:00.

Train: The airport train station is located about 200 meters from the terminal. The C-1 suburban line connects the airport with the center of Malaga in about 12 minutes. The train leaves every 20 minutes and runs from 06:44 to 23:14.

Taxi: Taxis are available in the arrivals area of ​​the airport. The journey time to the center of Malaga is around 15 minutes, depending on traffic and the exact destination. The rate usually ranges between 20 and 30 euros, depending on the time and destination.

Private transfer: You can also book a private transfer in advance through a transport company.
Tips to find flights to Malaga
April and March are the cheapest to travel to Malaga according to our data.
eLandFly compares flights on hundreds of airlines and travel websites to offer you the cheapest airline tickets to Malaga. Fill in the form fields and let yourself be surprised.
Our users have found flights to Malaga from 16.00€!
You may also like: