Cheap flights to Istanbul
Find cheap flights to Istanbul from low cost and regular airlines. Book now with eLandFly your flight tickets to Istanbul at a good price.
Surely you need to clear your mind of your routine life, so you can choose to live new unforgettable experiences and get out of your work zone a bit.
So, if you plan to travel to a tourist destination on your next vacation, don't think twice and take a flight to Istanbul.
Of the most recommended tourist destinations, is among the largest cities in Turkey, Istanbul.
This city is the historical and cultural center of the country, without a doubt, with much to tell, thanks to the fact that it is located between the European and Asian continents.
That is, it is a transcontinental city located in the Bosphorus Strait. It is also a great economic center, with more than fifteen million inhabitants, which makes it the most populous city in Europe.
Tour the city and its most interesting places with a Free Tour.
Find low cost flights to Istanbul
This city has two major international airports, located in regions with good transportation.
Something that, without a doubt, will make your experience much more comfortable, worry-free, thanks to the various services that facilitate arrival at your specific destination.
These airports contain various flight lines, among them you can find many cheap flights to Istanbul.
eLandFly can come in handy, as it is a very effective tool when agreeing on your flight.
When to book cheap flights to Istanbul
According to our data Turkish Airlines, Pegasus Airlines, IndiGo and Aegean Airlines airlines, among others, offer cheap flights to Istanbul during the months of December and September.
When is it recommended to travel to Istanbul?
Certainly the weather conditions tend to vary a lot, and it is often the case that the European part is sunny while it rains in the Asian part and vice versa. That said, it should also be considered that it is a city with more than 95km in length.
It is also true that it is not highly recommended to travel in winter (from December to February) since it usually snows and obviously it is cold, it rains frequently.
So you can opt for a hot summer, these exceeding 30 degrees during the day and at night it does not drop below 20 degrees.
Specifically, it is estimated that the best months are May, June, September and October.
What to see in Istanbul?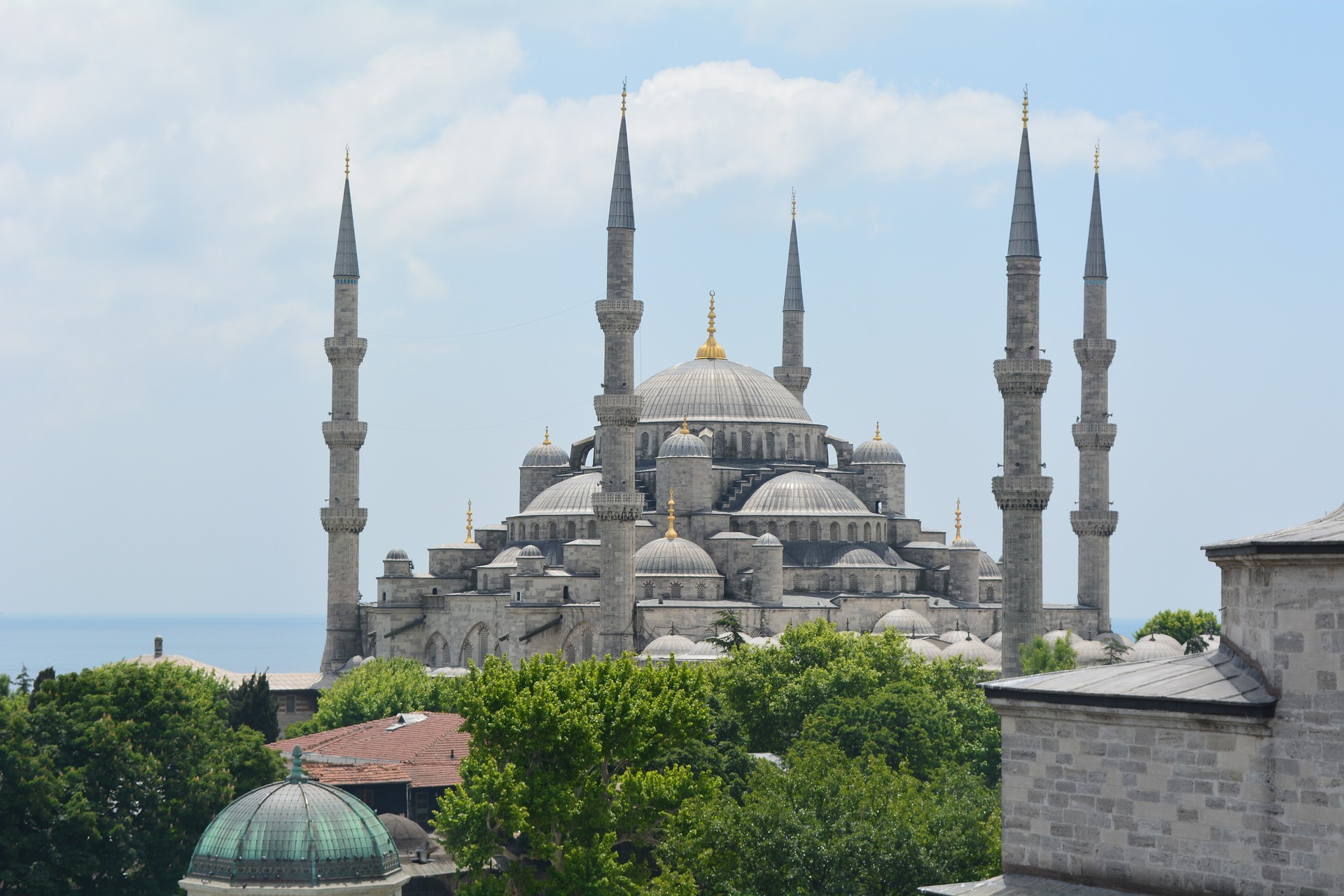 The more unforeseen the plans, the better they turn out, so it's time to book your flight to Istanbul, which has thousands of tourist attractions.
Among so much beauty of colonial architecture, Santa Sofía stands out in a great way, this one of the greatest works of Byzantine art. It should be noted that Hagia Sophia was the church of the Pope and has a lot to offer.
Certainly, it is difficult to know all the attractions in a short time, months are recommended to know more in depth. However, you have to see the Sultan Ahmet Mosque, mostly known as the Blue Mosque, where you will be amazed by the interior design.
Another essential destination is the Galata Bridge, one of the most colorful sites that connects the city of Galata with the historic center, which has restaurants and places of interest.
Everything mentioned is only a small part of what this immeasurable city really has. Sites such as:
Dolmabahce Palace
beyoglu neighborhood
Rustem Pasha Mosque
The Hippodrome
Great Gizantine Palace
Yerebatan Sarayi (underground cistern)
Airports in Istanbul
Istanbul (IATA: IST)
Tayakadın, Terminal Cad No:1, 34283 Arnavutköy/İstanbul, Turquía
Istanbul Airport (IATA: IST) is the main international airport serving Istanbul, Turkey. The airport is located on the European side of the city and was inaugurated on October 29, 2018. It will be capable of having two terminals with an annual capacity of 200 million passengers and six independent runways, which will make it one of the airports biggest in the world.
Istanbul Sabiha (IATA: SAW)
Sanayi, 34906 Pendik/İstanbul, Turquía
Sabiha Gökçen International Airport (IATA: SAW) serves the city of Istanbul, Turkey. Its name dedicated to Sabiha Gökçen, the world's first fighter pilot. It is located on the Asian side of the city of Istanbul. It was built to meet the high increase in passengers, the capacity of the international terminal is 10 million passengers per year.
Tips to find flights to Istanbul
The airlines offering regular flights to Istanbul are Turkish Airlines, Pegasus Airlines, IndiGo and Aegean Airlines
December and September are the cheapest to travel to Istanbul according to our data.
eLandFly compares flights on hundreds of airlines and travel websites to offer you the cheapest airline tickets to Istanbul. Fill in the form fields and let yourself be surprised.
Our users have found flights to Istanbul from 107.00TL!