All activities and free tours in Ibiza
Discover the city of Ibiza with free tours or cheap guided tours from eLandFly. Compare prices for all activities and book online.
Ibiza is a city located on the island of the same name in the Balearic Islands. It is known for its white sandy beaches and famous nightclubs, but it also has a rich history and culture. The old town, Dalt Vila, is a UNESCO World Heritage Site and is famous for its impressive fortifications. In addition, the city has a harbor full of luxury boats and yachts.
Ibiza offers several free walking tours (free tour) that can be a great way to explore the city and learn more about its historical and cultural heritage. Here are some of the free tours available in Ibiza:
Several companies offer free tours of Ibiza town. These tours usually last between 2 and 3 hours and are guided by local experts who know very well the history and culture of the city. During the tour, you will be able to explore the most emblematic places of the city, such as the old town of Dalt Vila, the port, the market square and other places of interest. You will also get tips and recommendations from the guides on the best places to eat, drink and have fun in the city.
What to see in Ibiza?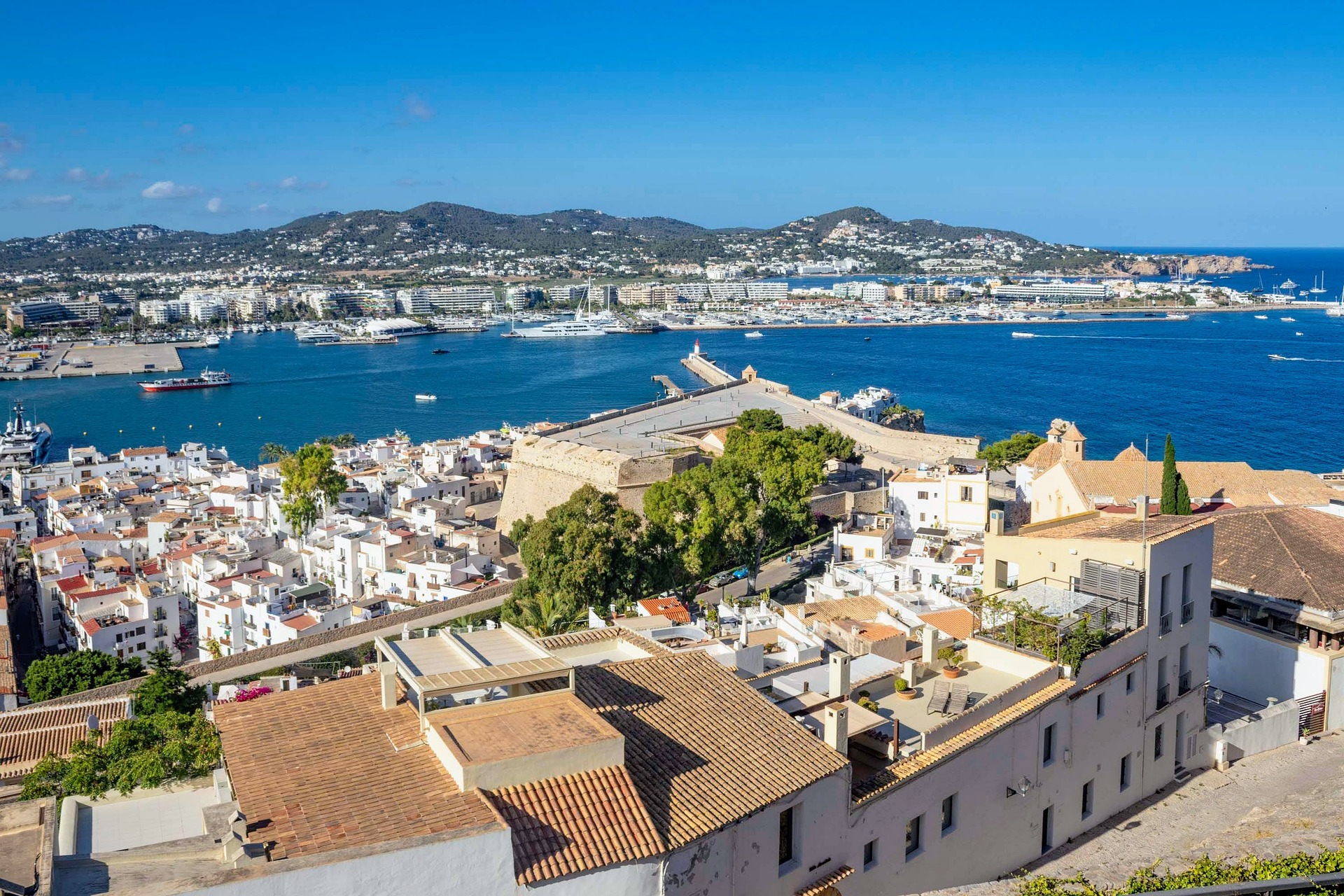 Ibiza is a very popular island in the Mediterranean and has a lot of tourist places to visit. Here is a list of some of the most outstanding places to see in Ibiza:
Old Town (Dalt Vila): It is the historic center of Ibiza town and is considered a World Heritage Site by UNESCO. It is located on top of a hill and has impressive walls, cobblestone streets, historic buildings and beautiful views of the sea.

Port of Ibiza: It is the most important port of the island and is surrounded by a large number of restaurants, bars and stores. It is also a very popular place to stroll around and see the luxury boats and yachts.

Las Salinas: It is one of the most famous beaches of Ibiza, located south of the island. It is a white sand beach with crystal clear waters and is very popular with tourists looking to relax and sunbathe.

Ibiza Market: It is a traditional market located in the old town and is famous for its wide variety of local products, such as clothing, jewelry, handicrafts and fresh food.

Cueva de Can Marçà: It is a natural cave located in the north of the island and is a very popular place to visit. It has an impressive network of caves and subway lakes that are illuminated with colored lights.

Pacha: It is one of the most famous nightclubs in Ibiza and is very popular among tourists looking for fun at night. The club has an impressive design and a festive atmosphere that makes it unique.
These are just some of the places you can visit in Ibiza. You can also explore other beaches such as Cala Comte, Cala Bassa and Cala Tarida, visit other local markets and stores, or enjoy outdoor activities such as hiking, diving or sailing.