Discover the Best Activities and Free Tours in Tirana
Do you want to discover the best of Tirana? Find the most incredible activities and free tours on our page. We have activities for all tastes.
Exploring the fascinating city of Tirana
Welcome to Tirana, the capital of Albania! This vibrant city is an increasingly popular tourist destination, and it's not hard to see why. With a rich history, fascinating culture and a wealth of exciting activities to enjoy, Tirana has become a must-see for travelers.
If you're looking for things to do in Tirana, you're in the right place. From exploring the historical sites to enjoying the delicious local cuisine, there is something for everyone here. One of the best ways to get to know the city is through free tours in Tirana. These guided tours offer you the opportunity to discover the city's best kept secrets while learning about its history and culture.
During your visit to Tirana, you cannot miss the opportunity to explore landmarks such as Skanderbeg Square or Deshmoret e Kombit Boulevard. Also, be sure to visit the National Museum of History and the colorful Central Market to further immerse yourself in everyday Albanian life.
No matter what your interests or preferences are, we are sure you will find exciting activities and unforgettable experiences in this wonderful city. So get ready to immerse yourself in the unique beauty and charm that Tirana has to offer - we guarantee you won't regret it!
Explore Tirana's rich history and culture with a walking tour.
Discover the fascinating history and culture of Tirana, the vibrant capital of Albania, through an exciting walking tour. With its numerous historical and cultural sights, this city awaits you to explore its rich heritage and immerse yourself in its unique charm. An expert tour guide will accompany you on this historical tour of the city, revealing Tirana's best-kept secrets as you walk its cobblestone streets and admire its impressive monuments. From ancient fortresses to museums filled with art and history, this cultural tour of Tirana will take you through the glorious past and vibrant present of this hidden gem of southeastern Europe. Get ready for an unforgettable experience full of exciting discoveries as you explore the authentic essence of Tirana on foot - don't miss the opportunity to immerse yourself in this unique adventure!
Stroll through the colorful Kruje Bazaar and discover its traditional charm.
Step into a world full of charm and tradition at the Kruje Bazaar, an open-air market that will transport you to the very essence of Albania. This vibrant bazaar is known for its wide variety of local souvenirs and Albanian handicrafts, reflecting the country's rich culture and heritage. From colorful fabrics to delicate handmade jewelry, here you will find unique treasures that capture the essence of Albania.
The Kruje Bazaar is much more than just a market; it is a place where centuries of history and tradition converge. Its cobblestone streets are lined with stalls displaying a wide range of traditional products, from hand-painted ceramics to expertly woven carpets.
This charming bazaar not only offers a unique experience for visitors, but also supports local artisans. Here you will have the opportunity to interact directly with the creators behind these magnificent masterpieces and learn about the ancient techniques used in their making.
Whether you're looking to take home a special souvenir or simply want to immerse yourself in Albanian authenticity, the Kruje Bazaar awaits you with open arms. Be seduced by its vibrant colors, enticing aromas and captivating sounds as you explore this one-of-a-kind cultural treasure not to be missed!
Visit the incredible museums of contemporary art and history in the city center.
Discover the rich history and vibrant contemporary art of Albania by visiting the fascinating museums in Tirana's city center. This city, full of charm and culture, is home to a wide variety of museums that will immerse you in the country's past and present.
If you are a lover of contemporary art, you cannot miss the opportunity to explore the museums dedicated to this unique artistic expression. Here you will find a wide collection of masterpieces created by talented Albanian artists, capturing the essence and evolution of contemporary art in Albania.
But that's not all, you can also delve into the fascinating history of Albania through the museums dedicated to this theme. These spaces will transport you to different eras and show you how the country has evolved over time. From cultural exhibits to interactive displays, these museums will provide you with an educational and inspiring experience.
Whether you're interested in contemporary art or Albanian history, the museums in downtown Tirana are a must-see during your visit. Get ready to immerse yourself in a world full of creativity, knowledge and unforgettable cultural discoveries - not to be missed!
Enjoy the natural charm with an excursion to the mountains near Tirana.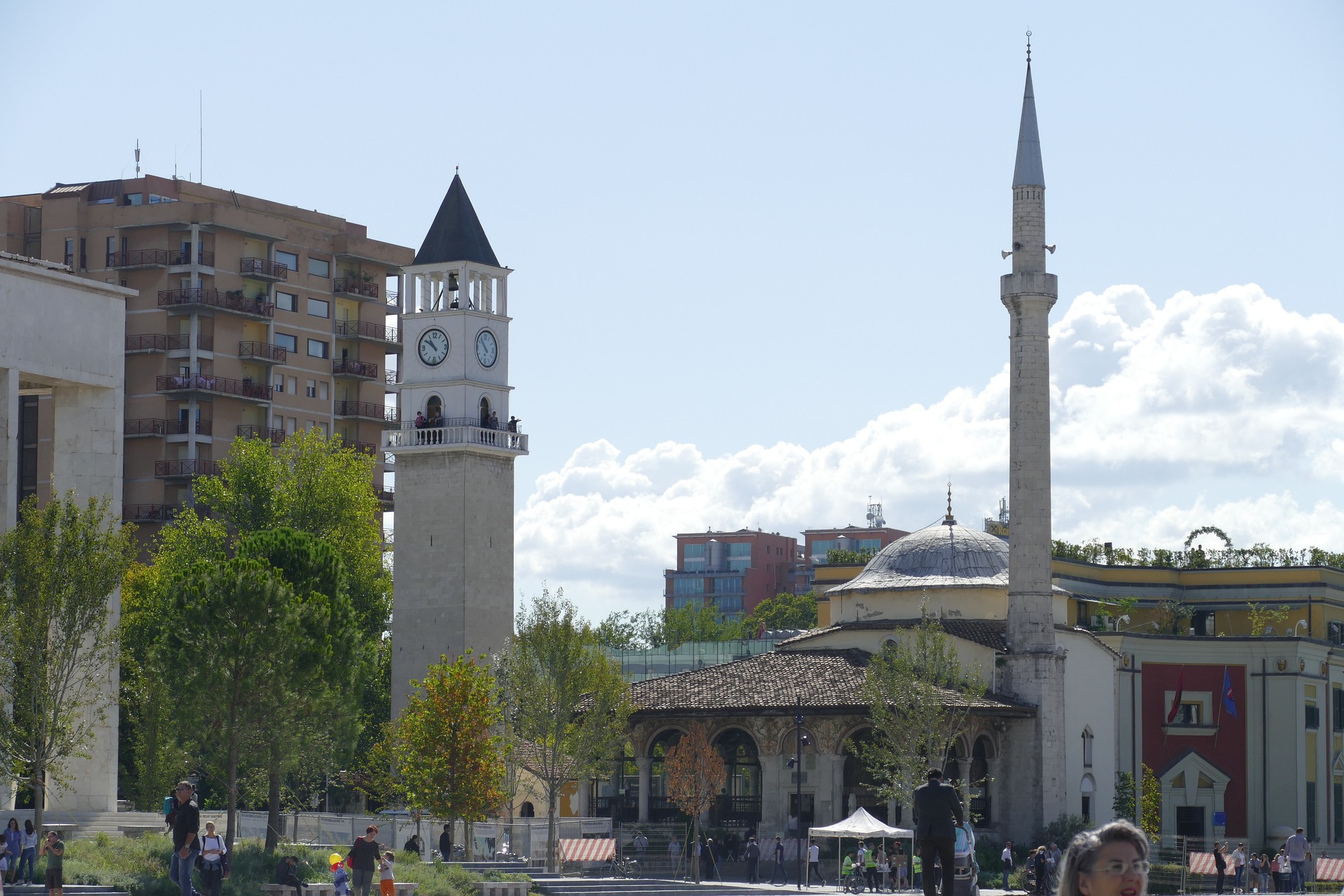 Looking for a way to escape the hustle and bustle of the city and immerse yourself in natural beauty, look no further! An excursion to the mountains near Tirana is just what you need to enjoy the natural charm and breathtaking scenery that Albania has to offer.
From Tirana, you have the opportunity to explore a variety of hiking trails that will take you through lush forests, majestic peaks and beautiful valleys. These excursions will allow you to connect with Albanian nature and marvel at its diversity and beauty.
Whether you are an expert hiker or simply looking for a quiet adventure in the middle of nature, the mountains near Tirana offer options for all levels. You can choose between short, scenic routes or challenging ascents of impressive peaks - the choice is yours!
In addition, these excursions give you the unique opportunity to explore small traditional Albanian villages, where you can immerse yourself in their local culture and enjoy authentic food. There is no better way to experience the natural and cultural Albanian charm than with a mountain tour from Tirana.
So don't wait any longer. Venture out on these exciting excursions and discover the true natural treasure that lies near Tirana, we assure you that you won't regret it!