Cheap hotels in Benidorm, compare prices and save
Discover the best cheap hotels in Benidorm to enjoy an unforgettable vacation. Find quality accommodation at a good price.
Tips to find the best hotel deal in Benidorm
If you are looking for the best hotel deal in Benidorm, eLandFly's hotel comparator is ideal, you will be able to find cheap hotels in Benidorm and take advantage of the best offers.
1. Define your needs: Before you start your search, think about what type of accommodation you are looking for - do you prefer a hotel with all the amenities or are you looking for something more economical? This will help you filter the results and find options that fit your preferences.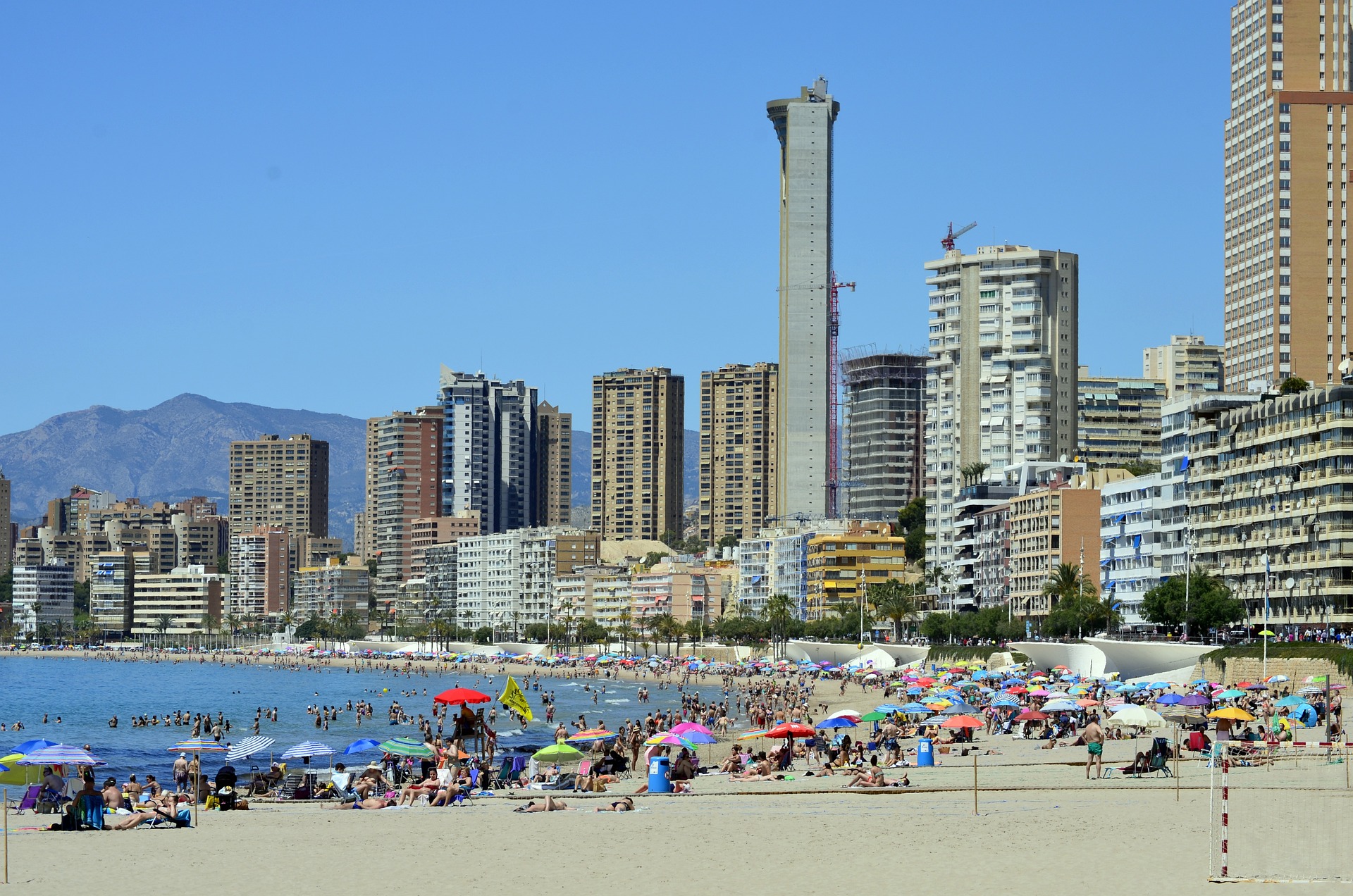 2. Use the filters: The eLandFly hotel comparator has filters that allow you to refine your search. You can select the desired location, price range and amenities you consider important. This will help you find options that suit your needs and budget.
3. Read reviews: Before making a final decision, be sure to read the opinions and reviews left by other users about the hotels you are considering. This will give you a clearer idea about the quality of service offered by each establishment.
4. Compare prices: Once you have found several options that meet your requirements, compare the prices offered by each. The eLandFly comparator shows different offers for each hotel, which will allow you to choose the cheapest option without compromising the quality of the accommodation.
Different accommodation options in Benidorm
If you are looking for budget accommodations in Benidorm, you will find a wide variety of offers and promotions that will suit your pocket. Many hotels offer special rates during certain times of the year or discounts for early booking. In addition, you can also consider the option of staying in hostels or tourist apartments that usually have more affordable prices.
On the other hand, if you prefer to enjoy a more luxurious experience during your stay in Benidorm, you can find some of the best hotels in the city. These establishments usually offer exclusive services, modern facilities and stunning views of the Mediterranean Sea.
Book your cheapest hotel using eLandFly
With just a few clicks, you can access a wide selection of cheap hotels in Benidorm and compare their prices, services and locations. No matter if you are looking for a hotel with sea views, near the center or with specific facilities, the eLandFly comparator will help you find the option that fits your needs and budget.
In addition to offering you the best prices on hotels, you can also find exclusive deals on cheap accommodation in Benidorm. Whether you are looking for an apartment, a villa or a hostel, eLandFly will show you the cheapest options without compromising quality.
Don't waste any more time searching manually for the best deals on hotels and accommodations in Benidorm. Use eLandFly's hotel comparator to book your stay at the best possible price and enjoy an unforgettable vacation in this beautiful tourist destination.
The 10 best cheap hotels in Benidorm:
Beferent - Bermudas Benidorm
Apartamento Mirador del Mediterraneo 16A
Calle Sierra Dorada, 3, Benidorm
Hotel BCL Levante Club & Spa
Alcalde Manuel Catalan Chana 12